Boys Basketball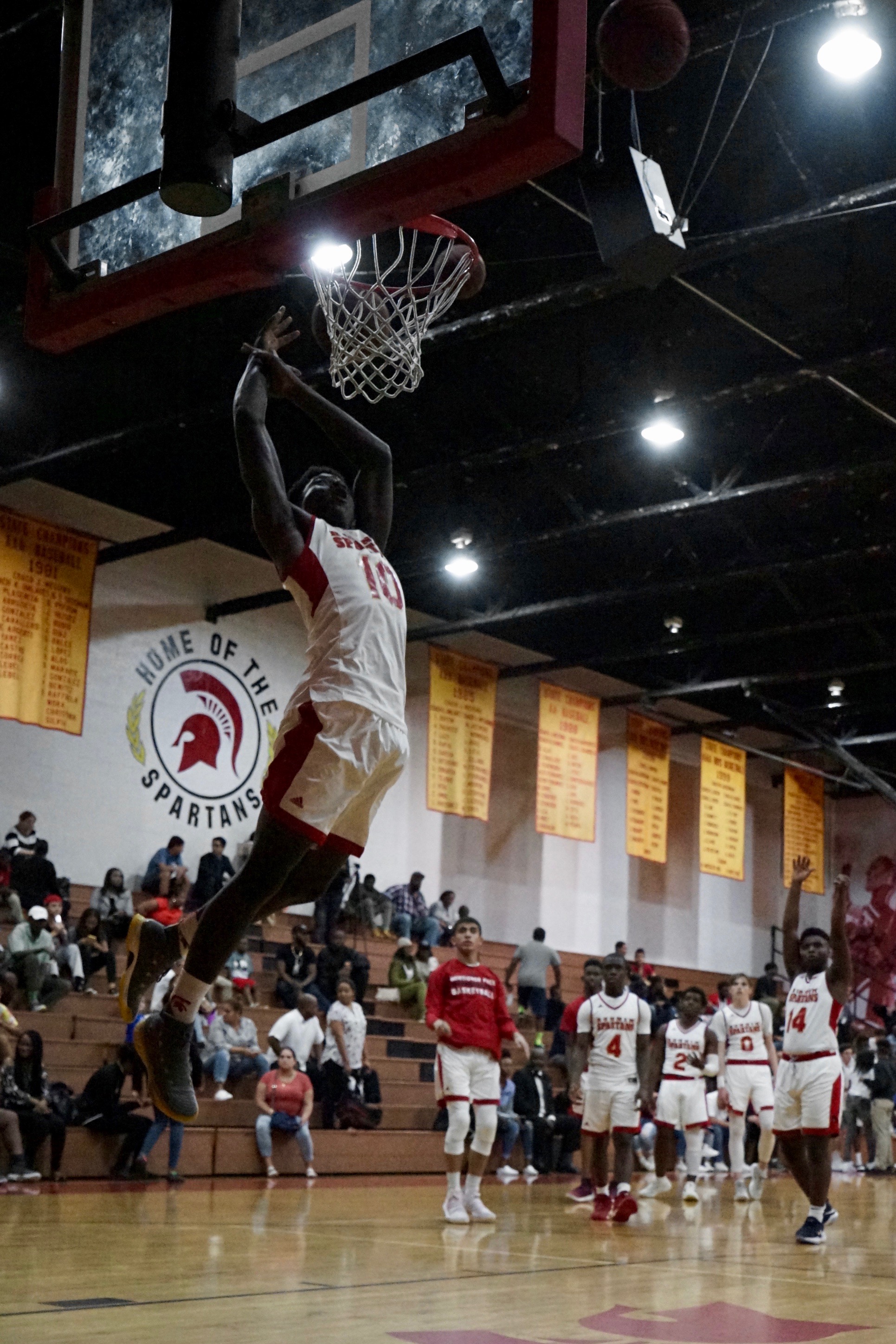 Nicknamed the Runnin' Spartans, our tenacious basketball program is comprised of three elite squads which perpetually withhold the tradition of triumph in the court. The Basketball Coaching staff strives to enhance the ontogeny of their players by maintaining a focus on hard work, intense training, optimism and passion for the sport of basketball. Training begins during the fall and the season starts in winter.
Notable Achievements
2017-2018 District Runner-Up
CJ Fisher leading scorer in Pace Basketball History. All state 2015 and Full ride scholarship recipient to University of North Florida.
6th in the nation for top scoring teams in 2014-2015.
Top 10 scoring teams in the state of Florida 2012-2018.
Back to Back Regional finalist 2013-2014 & 2014-2015.
Email Coach